The Green Society Campaign began with the intention of simply working on our own creative and educational videos but quickly found a niche in doing videography work as well. Our video projects focus on creating content which is informative, while remaining fun, interesting and ultimately shareable. We are committed to never overstated the problems, and use the precautionary approach when discussing facts and figures. If you have any questions or concerns about any of our videos contact us and we will respond as quickly as possible.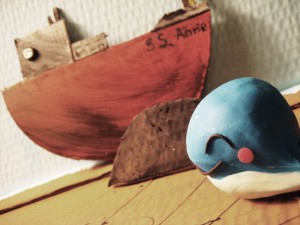 Creative and Educational Videos
These videos aim to be interesting and entertaining while also examining important environmental issues through a variety of video styles. These styles include claymation, drawn videos, satirical news and animation. Our videos are currently being used by educators and sustainability speakers as teaching tools as well as being featured around the web in places such as Upworthy. Please feel free to use any of these videos for educational purposes. If you have any requests for future videos contact us with your request and we will do our best to fulfill it. 
Videography
Our videography work aims to increase the reach of environmental initiatives by providing high-quality videos of events which can be used as a recap video for those who participated but also as promotional material for future events. If you are an environmental organization and are interested in our services check out our videography page or contact us and we will respond as quickly as we can.